Grace Episcopal Church is a church in transition. It is an exhilarating  time that invites us to try new things, to look differently and honestly at "how we've always done it" and to actively seek a new rector who shares our excitement and yearns to join us in our journey.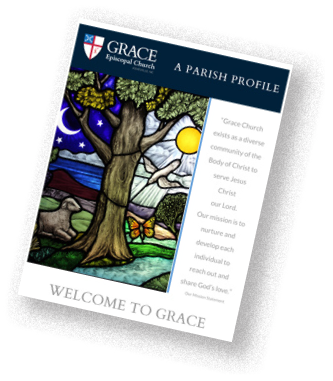 We are being called to evaluate who we are – the problems and the blessings, the high points and the low points. This is a time when we must search ourselves while staying constantly mindful of and attuned to the "still, small voice" of God, our trusted guide in this process. 
We are confident, too, that the next rector of Grace Episcopal Church will soon hear and answer that same Godly whisper.
Grace's Parish Profile is available here.
Visit Us
871 Merrimon Ave.
Asheville, NC 28804
Sunday Service Times
RITE I   8:00am
RITE II   10:30am
Choral and Family Holy Eucharist