Live Streaming Services
Grace is now Live Streaming two services a week, accessible through the Grace Church Asheville YouTube Channel, found  HERE. Access the service bulletins through links at the top of our website at

graceavl.com

.
Sunday 10:30 a.m. – Holy Eucharist Rite II
Sundays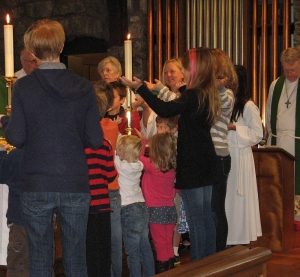 10:30 a.m. – This Choral and Family Holy Eucharist liturgy is based on Rite II and music comes from both the renewal movement and the hymnal. There is a young people's moment and large family participation. People of many different ages enjoy this style of worship. This service has our Adult Choir singing. The service music reflects the theme of the lectionary readings for each Sunday. Prayers for healing are offered at this service during the serving of communion.
A nursery is provided from 8:50 to 12:10 p.m. on Sundays so young children can be cared for throughout breakfast and Children's Formation time, as well as during the 10:30 service and coffee time that follows. However, parents may choose to have their little children in worship with them. We encourage school-age children to worship with their families.
3rd Sundays, 8:00 p.m., Taizé Service – On the third Sunday evening of each month we offer a Taizé service attended by an ecumenical congregation which enjoys this reflective form of worship incorporating silence, candles, chants, meditative readings and prayers. Prayers for healing are also offered at this service.
Special Services
Blessing of the Animals – Commemorating St. Francis of Assisi (transposed from October 4) we bless any and all creatures in our lives for whom we care.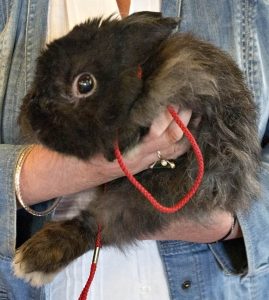 Visit Us
871 Merrimon Ave.
Asheville, NC 28804
Sunday Service Times
RITE II   10:30am
Choral and Family Holy Eucharist
Taizé   8:00pm (third Sunday of the month)
Ecumenical music and prayers in the Taizé tradition