Our worship services and Christian formation meetings are held at the corner of Merrimon Avenue and Ottari Street in North Asheville… our ministry is in the World.
We invite you to make Grace your spiritual home.
Together we can grow in spirit and service.
Advent Study Offered!

Starts November 29 – Sundays at 1 p.m. – Register for ZOOM Link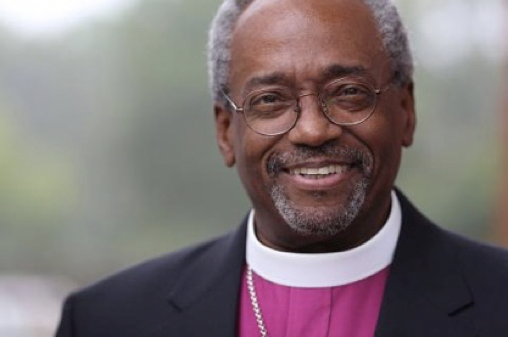 This Advent season join the Grace community in a study of our Presiding Bishop's newest book; "Love is the Way: Holding on to Hope in Troubling Times." Led by Rev. Milly, we will meet on zoom at 1:00 pm on Sundays, beginning Sunday, November 29th and ending December 20th. All are welcome to attend but please register using the link button below.
Book purchase and reading is required before the beginning of our group. What better way to prepare ourselves for the coming of Christ at Christmas than to prepare ourselves to walk the Way of Love. Walk the path of love with one of the warmest, most beloved spiritual leaders of our time, and learn how to put faith into action.
And  .  .  .  have you seen/heard Bishop Curry's Podcast?