Our worship services and Christian formation meetings are held at the corner of Merrimon Avenue and Ottari Street in North Asheville… our ministry is in the World.
We invite you to make Grace your spiritual home.
Together we can grow in spirit and service.

Christmas Eve Paper Bag Pageant & Family Service
4pm,  Family Holy Eucharist
Parents, grandparents, children, families old and new – you are invited to come join the celebration on Christmas Eve at 4pm. Bring little ones to the parish hall at 3:15p to participate. Simples costumes are in paper bags, and parishioners help the children with selections and getting dressed. Children sit with the family during the service and go to the back of the church when instructed. At the end of the service, the costumes are returned to the paper bags in the parish hall. No rehearsal is necessary. Join in and created a lasting memory for your children and grandchildren.
Christmas Eve, 8pm
Choral and Family Holy Eucharist
With all the seasonal music and tradition. Join us as we celebrate the birth of our Savior.
Christmas Day Service
RITE II
10:30am
Choral and Family Holy Eucharist
Grace is now worshiping once again in-person and is open to all!  Masks are required. Communion will be offered at the altar rail. We will not share the Common Cup at this time. Please be respectful of fellow worshiper's concerns and participation level i.e., Peace offerings, handshakes and hugs.
COMMUNITY OUTREACH OPPORTUNITIES
We are always interested in new ministries and welcome your ideas for new programs.
BackPacker Program
Steadfast House
Asheville-Buncombe Community Christian Ministry (ABCCM)
Broughton Luncheon
Foster Child Assistance

 
Habitat for Humanity
YMCA Mobile Market

 

Consider Haiti
Prison Ministry
Financial Donations
Grace's Taizé styled service is now weekly on Tuesday evenings at 6pm. Please join us for a quiet respite from the busy-ness of our world.  Click here for more information about Taizé.
---
Sunday Holy Eucharist Services at 10:30 a.m.
Sunday In-Person Services are now open to all (Masks are optional – No Common Cup). Services will also be LiveStreamed, accessible through the Grace Church Asheville YouTube Channel, found  HERE. Access the service bulletins through links at the top of our home page, or in the description of each service.
---
---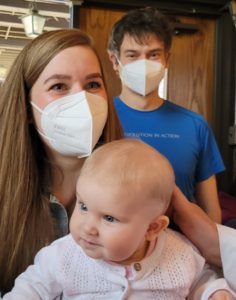 Pre-Pandemic Routines are Returning
•  SUNDAY In-Person SERVICES ARE OPEN TO ALL (Masks are Optional – No Common Cup) – Sunday 10:30 LiveStreamed Here
•  Centering Prayer meetings on Wednesdays at 5:30 p.m. are now meeting in the library at Grace Church for those who are vaccinated and boosted, and you can also continue to join in via ZOOM – Follow the invitation link here
---
---