Our worship services and Christian formation meetings are held
at the corner of Merrimon Avenue and Ottari Street in North Asheville .  .  .
Our ministry is in the World.
We invite you to make Grace your spiritual home.
Together we can grow in spirit and service.
Pumpkin Patch 2023 is Coming!
0
Weeks
0
Days
0
Hours
0
Minutes
0
Seconds

It's almost THAT time of year again!! The PUMPKINS are COMING Sunday October 1st!!
How can you help! Immediate help is needed on September 30th at 10 a.m. to help set up the tent. Please let Katherine Kaderabek know if you are available. (828-712-1344)
1. The pumpkins will arrive on Sunday October 1st at 1:00!!
Volunteer to help unload them. Bring a friend or family member, a wheelbarrow or a wagon and plan to work in teams of two.
2. We will provide bottled water but no food. Please bring your own snacks if needed.
3. Sign up to tend the Pumpkin Patch for one or more shifts during the month of October. On-line sign up is here.
Further Information and Make a Donation here.
Again – thank you for your continued support!! Please Consider Haiti and consider volunteering a small amount of your time.
---

Grace's Taizé styled service is weekly on Tuesday evenings at 6pm. Please join us for a quiet respite from the busy-ness of our world.  Click here for more information about Taizé.
---
Sunday Holy Eucharist Services at 10:30 a.m.
Sunday In-Person Services are now open to all (Masks are optional). Services will also be LiveStreamed, accessible through the Grace Church Asheville YouTube Channel, found  HERE. Access the service bulletins through links at the top of our home page, or in the description of each service.
---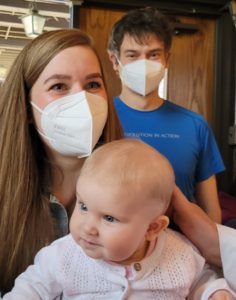 Routines are Returning
•  SUNDAY In-Person SERVICES ARE OPEN TO ALL (Masks are Optional) – Sunday 10:30 LiveStreamed Here
•  Centering Prayer meetings on Wednesdays at 5:30 p.m. are now meeting in the library at Grace Church for those who are vaccinated and boosted, and you can also continue to join in via ZOOM – Follow the invitation link here
---
COMMUNITY OUTREACH OPPORTUNITIES
We are always interested in new ministries and welcome your ideas for new programs.
BackPacker Program
Steadfast House
Asheville-Buncombe Community Christian Ministry (ABCCM)
Broughton Luncheon
Foster Child Assistance

 
BackPacker Program
Steadfast House
Asheville-Buncombe Community Christian Ministry (ABCCM)
Broughton Luncheon
Foster Child Assistance