Meet Our Rector Rev. Milly!
On behalf of the Vestry we are pleased to introduce Rev. Milly Morrow!
Rev. Milly is a life-long Episcopalian and was raised in East Tennessee where her mother was a member of the Altar Guild and her father was an EFM mentor and a lay reader in a church her grandparents helped to establish.
She has been ordained since 2013 and has been with the Cathedral of All Souls in Asheville since graduating from the Episcopal Divinity School in 2010.
Called to Equip the Saints
Before her ordination, Rev. Milly served as a community educator, and as an advocate and a counselor for several non-profits working with individuals, families and communities.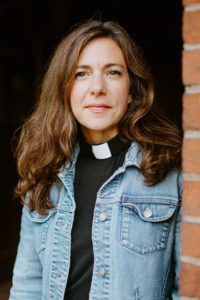 She specialized in direct service in working with survivors of violent crime and in the areas of economic and racial justice and community capacity building.
Her call is to equip the Saints, and support the Body of Christ in living out our baptismal covenant to "seek and serve Christ in all persons" and "to strive for justice and peace among all people".
Provides and Oversees Pastoral Care
Throughout her ministry, she has especially focused on providing and overseeing the pastoral care of members in times of need, building empowered lay ministries, decreasing violence (both institutional and personal), uprooting institutional racism and building the capacity of systems to thrive.
Also, she has supported and engaged the church in mission opportunities and created relationships across barriers in the local and wider community.
Founded the Kairos West Community Center
Rev. Milly earned both her Bachelor's and Master's degrees in Social Work from UT Knoxville and a Master's of Divinity from the Episcopal Divinity School in Cambridge, MA.
She is the founderand missioner for the new church plant, the Kairos West Community Center in West Asheville, and a current board member of the NC Center for Justice and an active member of Faith4Justice.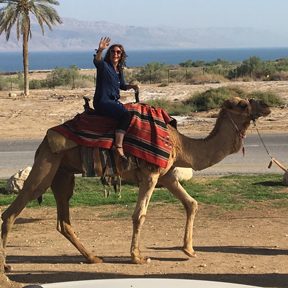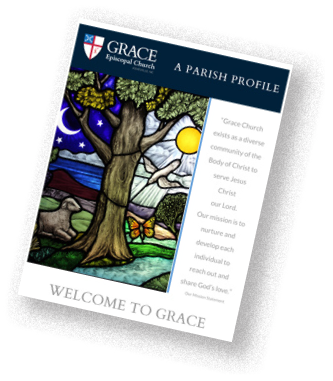 Grace's Parish Profile is available here.
Visit Us
871 Merrimon Ave.
Asheville, NC 28804
Service Times
RITE II   10:30am
Choral and Family Holy Eucharist
Taizé  6:00pm Tuesday
Ecumenical music and prayers in the Taizé tradition